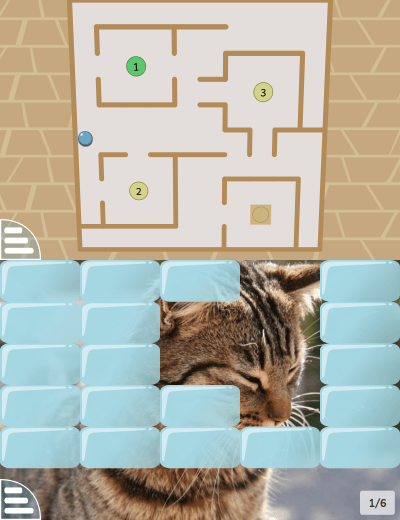 Hi,
We are pleased to announce the release of GCompris version 2.1.
This is a maintenance release, so every GNU/Linux distribution shipping 2.0 should update to 2.1.
The most important change is that assets downloads on some older Android versions should now work again.
Here is a summary of included changes:
Ship SSL certificate to download the assets for older Android phones/tablets which do not have it and fail to download data (https://bugs.kde.org/show_bug.cgi?id=447572).
Graphics have been updated for Balance box and Erase activities.
Fix a bug in reversecount where after the fish did one turn, it was not possible to win even when inputting the good result.
Fix a freeze in learn_decimals activities when changing levels.
Add bold tag for Keyboard controls line on path encoding activities.
Fix bottom of the activities list not visible when scrolled down to the end.
On Windows, remove the blurriness on HiDPI screens when installing GCompris.
On the translation side:
Breton and Macedonian have been completed.
Czech has returned (partial translation above 80% for now).
You can find packages of this new version for GNU/Linux, Windows and macOS on the download page. This update will be available soon in the Android Play store, the F-Droid repository and the Windows store. The package for Raspberry Pi will also be available soon.
Thank you all,
Timothée & Johnny