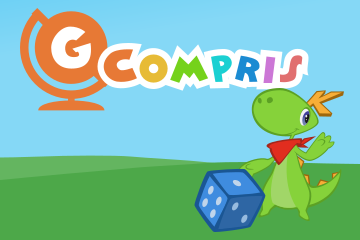 Hi,
We are pleased to announce the release of GCompris version 0.96.
This new version includes updated translation for several languages, and a few bug fixes.
Translations that received a big update:
Brazilian Portuguese (100%)
Breton (100%)
Finnish (90%)
Indonesian (100%)
Norwegian Nynorsk (97%)
Polish (100%)
This means we have now 19 languages fully supported: British English, Brazilian Portuguese, Breton, Catalan, Catalan (Valencian), Chinese Traditional, Dutch, French, Galician, Greek, Hungarian, Indonesian, Italian, Malayalam, Polish, Portuguese, Romanian, Swedish, Ukrainian.
We still have 15 partially supported languages: Basque (78%), Belarusian (68%), Chinese Simplified (69%), Estonian (62%), Finnish (90%), German (84%), Hindi (76%), Irish Gaelic (82%), Norwegian Nynorsk (97%), Russian (77%), Scottish Gaelic (70%), Slovak (62%), Slovenian (56%), Spanish (93%), Turkish (73%).
We decided again for this release to keep the translations that dropped below 80%. It would be sad to have to disable 10 languages from the application, but if no one updates the following translations, they will be disabled in next release: Basque, Belarusian, Chinese Simplified, Estonian, Hindi, Russian, Scottish Gaelic, Slovak, Slovenian and Turkish.
For the windows version, we added a new entry in the start menu called GCompris (Safe Mode) to launch it with software rendering mode. This was needed as the auto-detection of OpenGL support was not reliable. Now, users can easily choose between OpenGL and software rendering without changing the configuration file.
Known issues:
The progress bar for downloads doesn't work anymore. This is a side effect from our switch to https for hosting the files. We are looking to improve this for next release.
As a side note dedicated to GNU/Linux distribution packagers, this new version now requires OpenSSL to be able to download voices and additional images.
As usual you can download this new version from our download page. It will also be available soon on the Android and Windows store.
Thank you all,
Timothée & Johnny