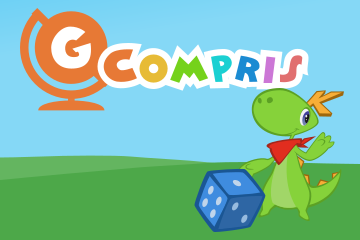 Hi,
Here is GCompris 0.91, a new bugfix release to correct some issues in previous version and improve a few things.
Every GNU/Linux distribution shipping 0.90 should update to 0.91.
With 68 commits since last release, the full changelog is too long for this post. But here is a list to summarize the changes.
Activities:
fix English text in several activities
fix score position in several activities
block some buttons and interactions when needed in several places
lots of fixes for audio in several activities
number_sequence (and others based on it), fix base layout
update dataset for clickanddraw, drawnumbers and drawletters
crane, add localized dataset
lightsoff, add keyboard support and other fixes
algorithm, add keyboard support and other fixes
money, fixes for locale currency used
ballcatch, improve audio feedback
calendar, several little fixes
memory-case-association fix icons size
Other changes:
re-enable sound effects on linux
improved playback of sound effects, no more delay
add captions to images and OARS tags in the appdata
add Scottish Gaelic to core, and update some datasets for it
main bar, fix some items size
remove unused images
You can find this new version on the download page, and soon in the Play store and Windows store.
On the translation side, we have 16 languages fully supported: British English, Catalan, Catalan (Valencian), Chinese Traditional, Dutch, French, Greek, Indonesian, Irish Gaelic, Italian, Polish, Portuguese, Romanian, Spanish, Swedish, Ukrainian.
We also have 15 languages partially supported: Norwegian Nynorsk (97%), Hindi (96%), Turkish (90%), Scottish Gaelic (86%), Galician (86%), Brazilian Portuguese (84%), Belarusian (84%), German (81%), Chinese Simplified (79%), Russian (78%), Estonian (77%), Slovak (76%), Finnish (76%), Slovenian (69%), Breton (65%).
If you want to help completing one of these translations or adding a new one, please contact us.
Else you can still help by making some posts in your community about GCompris and don't hesitate to give feedbacks.
Thank you all,
Timothée & Johnny